1 tag
i just wanted to say thank you
[[MORE]] to all my family and friends at home who have stuck by me through this ridiculously emotional time in my life where i'm learning so much about myself and my wants and needs, and most importantly who loves me and who i'm going to keep around when things really kick off in my life. Cody, Chris, Cassie, Stephanie, Jacob, Jessie, and of course, my parents and my cousin/brother...
2 tags
"Of course anyone who truly loves books buys more of them than he or she can hope..."
– David Quaimen (via katelizabeth)
4 tags
1 tag
"The lyf so short, the craft so long to lerne."
– Geoffrey Chaucer (via mediumaevum)
swagggerhound-deactivated201206 asked: i love you and want to hug you lady how have you been tell me everything about your life! i have lots to report
okay guys, i am about to try something that may or...
i loveyou all dearly.
"There's a bluebird in my heart that wants to get out, but I'm too tough for it...."
– Charles Bukowski (via yojessie)
3 tags
2 tags
3 tags
lifetime reading list.
hey guys! so, my apologies about the text heavy post, BUT i have a request of you…. i am asking that each and every one of my followers who sees this leave me the name and author of a book that changed their life (poetry or prose) in my ask, and i plan to read them all over the course of the next year (or as many as i can, and then i'll keep reading the rest until i'm done...
2 tags
skepticatfirst asked: Hey! You just liked a quote of mine - it's not a coincidence that we both went to DYWC, is it? Who are you, do I know you?
3 tags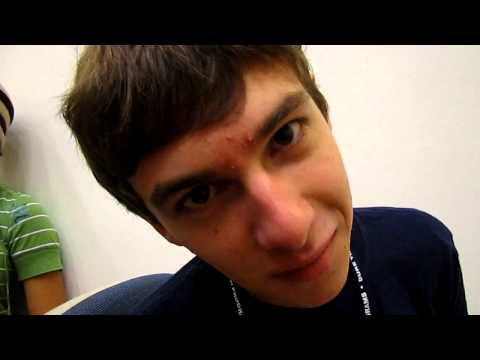 4 tags
i figured it was appropriate to put this here; i want so badly to share something i've written with you all, and i never intend to publish this-it is entirely for myself and the amazing people who, over the last 8 weeks, have changed my life in ways no one will ever understand. to all the young writers-don't let your dreams die. you are the vessel that has carried me through the...
4 tags
going through a phase where i write about phobias. if you also like to write about phobias, check out dis here website that has a nice long list of them.
3 tags
squealmagnolias asked: Morry, do you post your writing? You probably worry it's not good (judging by your about on here) but I bet it is and I woud like to read some of it sometime.
The end.
6 tags
get on it. →
3 tags
3 tags
5 tags
"In three words I can sum up everything I've learned about life: It goes on."
– ROBERT FROST. THIS IS A QUOTE BY ROBERT FROST. HE IS VERY, VERY KNOWN. (via naturae)
4 tags
"I want to do with you what spring does with the cherry trees."
– Pablo Neruda (via misswallflower)
7 tags
"I thought we were a real love relationship. I did. I was very invested in love,..."
– Invisible Monsters by Chuck Palahniuk (via diastemas)
2 tags
"Children are tough, though we tend to think of them as fragile. They have to be..."
– Maurice Sendak (via randomdrivelandnonsense)
2 tags
2 tags
2 tags
chocolatecoveredsundries asked: Hey,
Where do you go to school? I was an English major and then after college went to the Iowa Writers' Workshop one summer.

-ginger
3 tags
3 tags
2 tags
"I draw you close to me, you women, I cannot let you go, I would do you good, I..."
– Walt Whitman, from "A Woman Waits for Me." (1856) Happy birthday to Walt, who would would be 192 today but still knows how to heat up a room.  (via mydaguerreotypeboyfriend)
1 tag
3 tags
"Month by month things are losing their hardness; even my body now lets the light..."
– Virginia Woolf, The Waves  (via sparemefromthemold)
2 tags
4 tags
"i've been to [a strip club]. it was called the GLASS MEN-ASS-ERY."
– Lee, Desperate Housewives
2 tags
"Well, people get attached. Once you cut the umbilical cord they get attached to..."
– Charles Bukowski (via katelizabeth)
3 tags
3 tags
2 tags
3 tags
"I was never really insane except upon occasions when my heart was touched."
– Edgar Allen Poe (via maelstroms)
"I shut my eyes and all the world drops dead; I lift my eyes and all is born..."
– Sylvia Plath (via enotraspalabras)